(US-ASEAN Business Council) From October 16 to 20, 2023, Ambassador Nguyen Quoc Dzung attended the sixth annual ASEAN Ambassadors' Tour hosted by the US-ASEAN Business Council (USABC). This year's Tour focused on promoting greater awareness of the political and economic significance of America's relationship with ASEAN and the dynamic relationships among each of the ten ASEAN nations.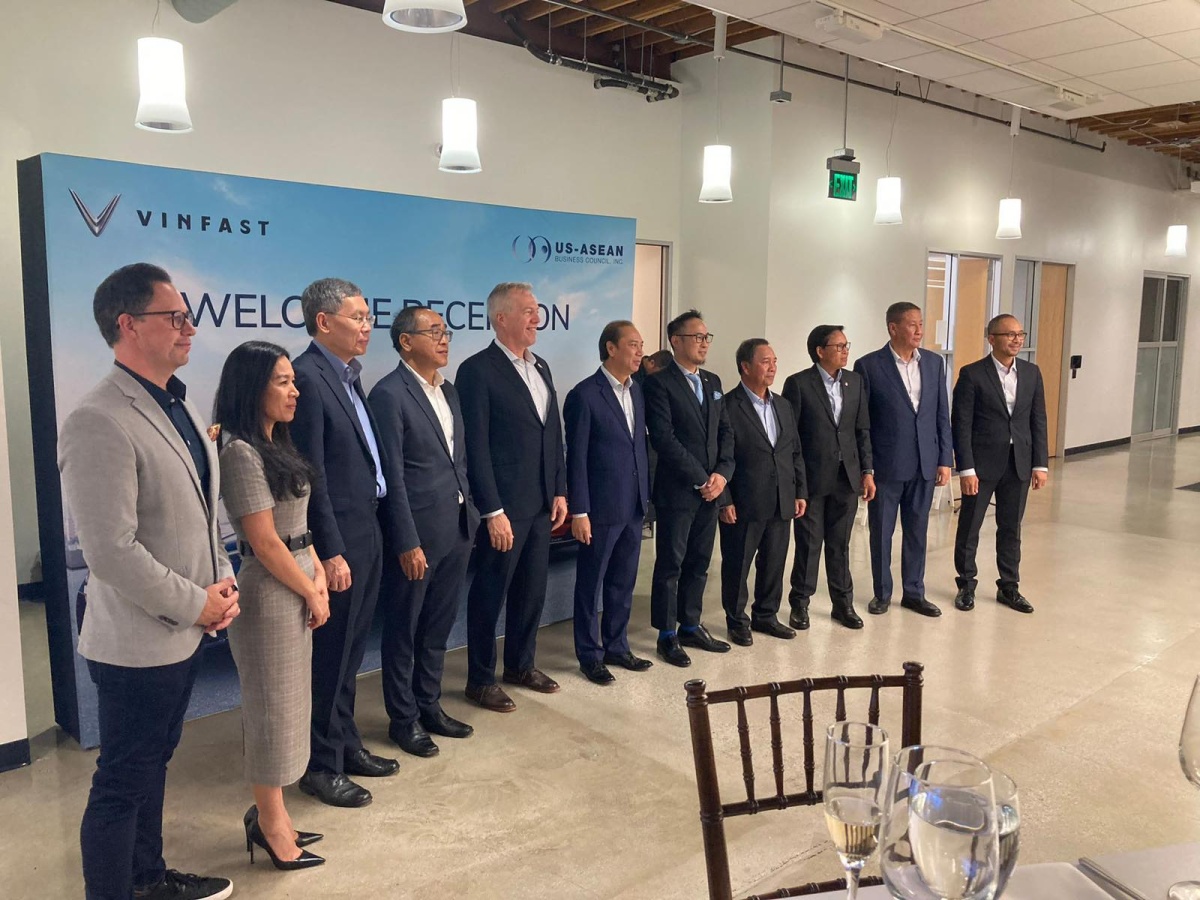 The delegation received a warm welcome in Los Angeles to kick off a busy multi-city itinerary, featuring engagements with U.S. government officials and US-ABC member companies. In Los Angeles, California, the delegation attended a reception hosted by VinFast where they spoke with city leaders from government and the private sector. The reception was followed by tours at Netflix, Chevron, and aboard the USS Iowa with UPS. The delegation also met with Erin Bromaghim, Los Angeles Deputy Mayor of International Affairs; Chairman Michael Milken of the Milken Institute; and the leadership of the Los Angeles World Trade Center and the Los Angeles County Economic Development Corporation.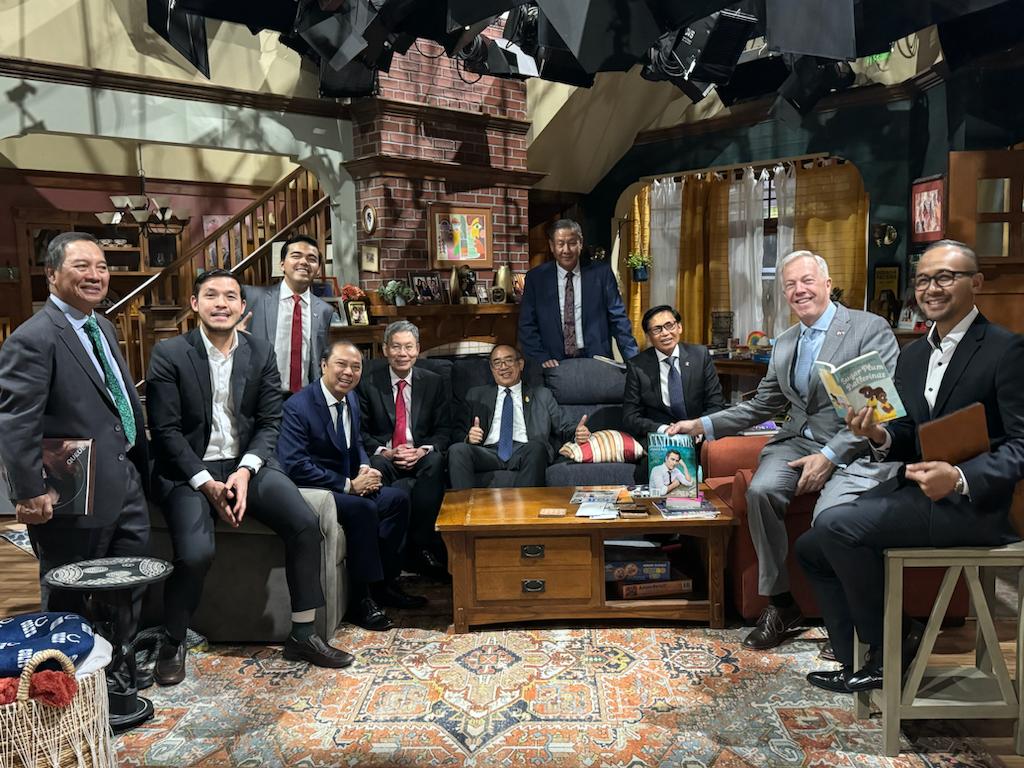 In Austin, Texas, the ambassadors first met with representatives from Oracle to discuss the future of cloud technology and healthcare. The delegation also engaged in dialogues with key local government officials such as Deputy Secretary of State Joe Esparza and senior representatives from the Office of the Governor, Visit Austin, Opportunity Austin, Texas Economic Development Corporation, and Texas Association of Business. The ambassadors also toured University of Texas Austin, meeting with students and faculty members.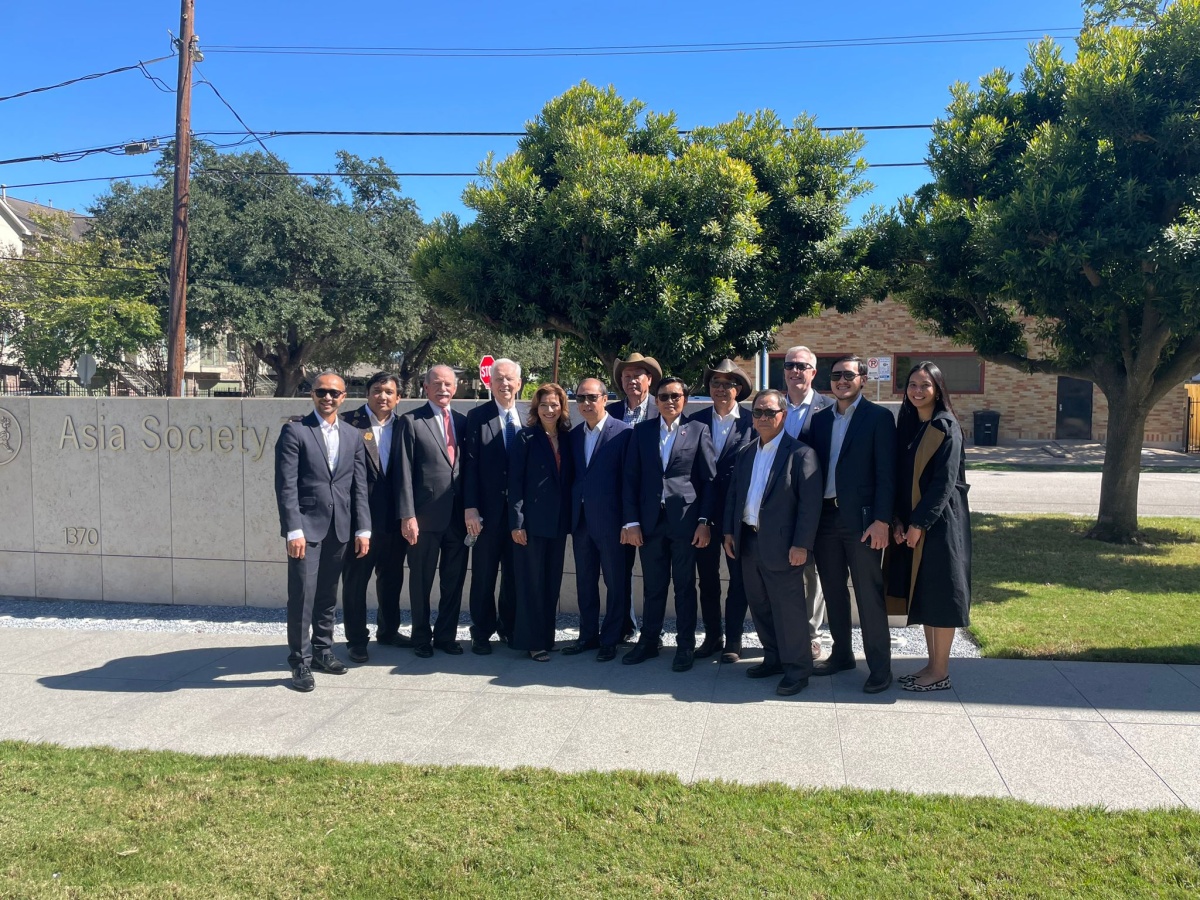 In Houston, Texas, the delegation visited Cheniere headquarters to learn about long-term global LNG demand growth. The tour ended with a VIP Tour of Asia Society Texas' Explore Asia Exhibition and a reception with members of the diplomatic corps, including Charles Foster, Chairman of Foster Global and Honorary Consul General of Thailand, board members of Asia Society, and representatives from the public and private sectors.
"The ASEAN Ambassadors' Tour is a valuable opportunity to deepen ties between the United States and Southeast Asia, and I am particularly pleased that this year's Tour included visits to Los Angeles, Austin, and Houston," said Ambassador Ted Osius, President & CEO of USABC. "These three cities are home to some of the most dynamic economies and companies in the United States, and they offer a wealth of opportunities for collaboration with ASEAN businesses and governments," he added. "I am confident that the conversations and relationships forged during the Tour will lead to greater cooperation and prosperity for all involved. I encourage businesses and governments in the United States and Southeast Asia to continue working together to build a stronger economic partnership."
This delegation was represented by:
H.E. Dato Paduka Haji Serbini bin Haji Ali, Ambassador of Brunei Darussalam

H.E. Keo Chhea, Ambassador of Cambodia

Mr. Ida Bagus Made Bimantara, Chargé d'affaires at the Embassy of Indonesia

H.E. Sisavath Inphachanh, Ambassador of Laos

H.E. Lui Tuck Yew, Ambassador of Singapore

H.E. Tanee Sangrat, Ambassador of Thailand

H.E. Nguyen Quoc Dzung, Ambassador of Vietnam 

Ambassador Ted Osius, President & CEO of USABC
The 2023 ASEAN Ambassadors' Tour was generously supported by VinFast, Netflix, Chevron, Oracle, and Cheniere.
Since 1984, the US-ASEAN Business Council has been the premier advocacy organization for U.S. corporations operating within the dynamic Association of Southeast Asian Nations (ASEAN). Worldwide, the Council's membership of nearly 170 companies generates almost US$7 trillion in revenue and employs more than 14.5 million people.  Today our members include the largest U.S. companies conducting business in ASEAN and range from newcomers to the region to companies that have been working in Southeast Asia for more than 100 years. The Council has nine offices around the globe, in Washington, DC; New York, NY; Bangkok, Thailand; Hanoi, Vietnam; Jakarta, Indonesia; Kuala Lumpur, Malaysia; Manila, Philippines; Singapore; and Yangon, Myanmar.