On June 4, at the Viet Nam House in Washington DC, the Embassy of Viet Nam in the US hosted a working dinner between Ambassador Ha Kim Ngoc and the American Society of Travel Advisors (ASTA) Executive Committee and Board Members and Senior Leaders led by President, CEO Zane Kerby and Chair David R. Hershberger. This took place on the occasion of the Committee's 2019 annual meeting in Washington DC.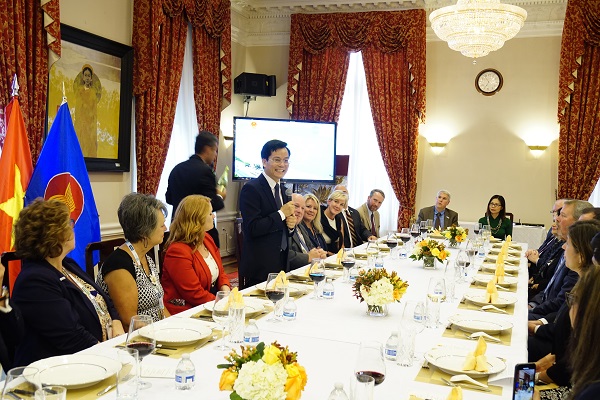 Ambassador Ha Kim Ngoc highlighted the importance of ASTA - the leading travel association in the United States and hoped ASTA to continue to contribute to the development of Vietnam - US tourism cooperation as well as cultural and people-to-people exchanges, thereby strengthening the friendship and mutual understanding between the two countries.
ASTA leaders highly appreciate the tourism cooperation with Viet Nam, and expressed hope that with its tourism potential, Viet Nam will continue to attract more international visitors, including American tourists to Vietnam in the coming years.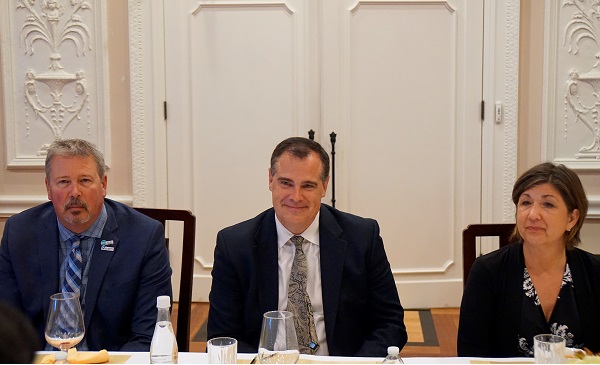 ASTA is willing to promote cooperation between Viet Nam's tourism agencies and associations and US partners.
ASTA leaders thanked the Vietnamese Embassy for cooperative activities and expected the two sides to work on more cooperation in the coming period.
ASTA is the largest travel association in the United States with thousands of members in all states. Founded in 1931 as the American Steamship and Tourist Agents' Association, ASTA and its affiliates now comprise the world's largest and most influential travel trade association with members in 140 countries. In recent years, ASTA has signed cooperation agreements with Vietnamese authorities and tourism partners to promote tourism cooperation activities between Viet Nam and the United States./.