The Embassy of Vietnam in the United States attended the seventh Winternational Embassy Showcase on December 6th to promote Vietnamese culture, traditional handicrafts, and cuisine to local visitors.
 
The showcase formed part of an annual international cultural event held by the Ronald Reagan Building and International Trade Centre (RRB/ITC), attracting many embassies, diplomatic representative agencies, tourists and journalists.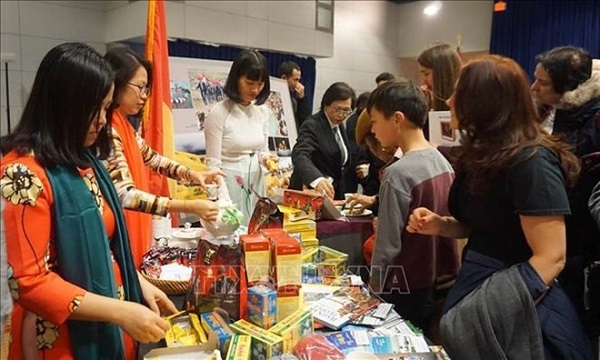 Speaking at the showcase, Vietnamese Ambassador to the US Ha Kim Ngoc affirmed that activities to promote Vietnam's culture, history, beauty, and people are among the embassy's top priorities.
He also spoke highly of the event, saying that it offers a space to introduce the participating nations' culture, as well as bolster exchanges between diplomatic representative agencies in the US.
Andrew Gelfuso, Vice President of Global Trade for the RRB/ITC, said the event help embassies share and promote their culture, tradition, and tourism to international friends and US people in particular. 
It is also a chance to enhance relations, mutual understanding, and trade promotion between nations, he said. 
This year's edition saw the participation of 53 embassies and diplomatic representative agencies and is the second consecutive year that Vietnam has taken part in the event.–VNA