Ambassador Pham Quang Vinh recently wished the staff of the Lao Embassy in the US and their families a new year of health, happiness and success on the occasion of Laos' Bunpimay festival.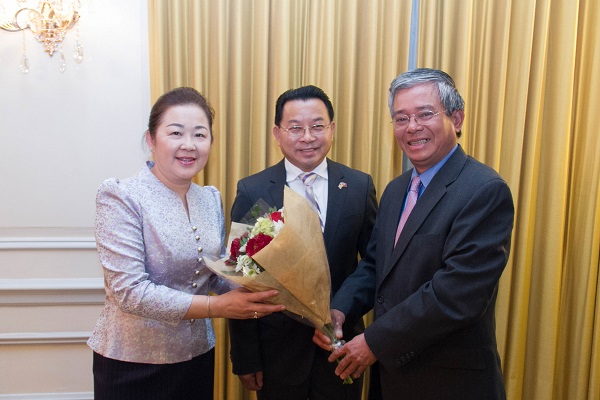 During his meeting with Lao Ambassador Mai Sayavongs, Ambassador Vinh shared his experience and memories on cooperation between the two embassies, including coordination in boosting each country's relations with the US and collaboration between embassies of other ASEAN member countries in the US. 
The two diplomats expressed their delight at development of the special Vietnam-Laos friendship, affirming to further promote connectivity between the two embassies in the time ahead.
Since Vietnam and Laos set up diplomatic ties in 1962, the bilateral cooperation has flourished, especially in economy, trade and investment. Two-way trade reached around 900 million USD in 2017, up 10 percent year on year. The two countries organised hundreds of activities during the Vietnam-Laos Solidarity and Friendship Year 2017, attracting the participation of all-level authorities, sectors and a large number of people.-VNA