Vietnamese Ambassador to the US Pham Quang Vinh received Vice President for International Services at the American Red Cross Jono Anzalone on March 26 to review the two countries' humanitarian cooperation.
The two sides highlighted the collaboration between the Vietnam Red Cross and the US counterpart in health care, natural disaster mitigation and climate change response.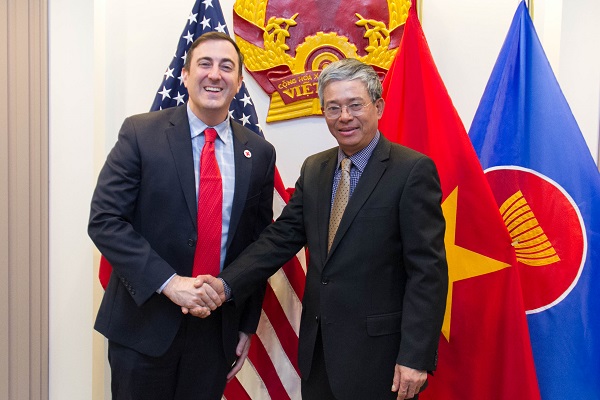 Anzalone said he prioritises relations with Vietnam and recognised the effective coordination of the Vietnam Red Cross.
Since 2012, the American Red Cross has carried out two important projects to increase the capacity of climate change response and mitigation of natural disaster risks in central and mountainous areas which are prone to natural disasters in Vietnam, he added.
Ambassador Vinh hoped the American Red Cross will continue working with the Vietnam Red Cross and help the Southeast Asian country's localities cope with natural disasters.
Anzalone affirmed his organisation would continue long-term cooperation with Vietnam through 2020.-VNA