On October 3, a congressional group supporting the Asia-Pacific Economic Cooperation (APEC) forum was established at the US House of Representatives on October 3.
As Vietnam is the host of APEC Year 2017, Vietnamese Ambassador to the US Pham Quang Vinh thanked members of the US Congress, the National Centre for APEC and the business community for the idea, which he said affirms the US Congress's support for APEC and US-Asia relations.
Over the past two decades, APEC has become an important forum to promote regional economic development and cooperation, bringing huge benefits for member economies, including the US, Vinh said.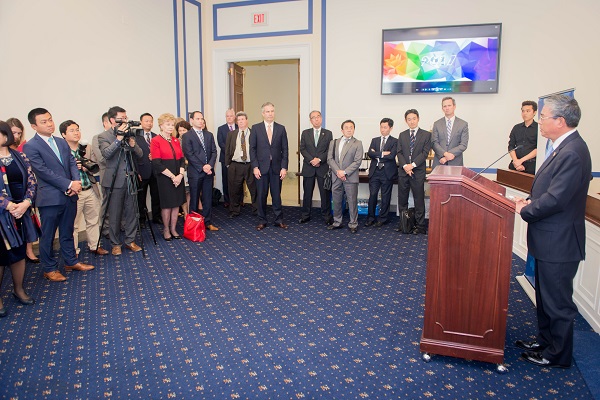 The Ambassador said the Vietnam-US rapport was deepened by the visit to the US by Prime Minister Nguyen Xuan Phuc in May. The upcoming visit to Vietnam by President Donald Trump in November is expected to elevate bilateral relations to a new height, he added.
As the host of APEC 2017, Vietnam has been working with other member economies to boost APEC's development.
The country has so far held more than 200 related meetings and reaped significant outcomes, Vinh noted.
Vietnam will exert more efforts to ensure the success of the APEC Economic Leaders' Week to be held in the central city of Da Nang in November, he said.
US congressmen said the Asia-Pacific region plays a significant role in the US economy and security.
They said the establishment of the for-APEC parliamentary group is an important endeavour of the US Congress to influence US policies, reinforce the country's position, and promote economic-trade cooperation in the Asia-Pacific region.-VNA