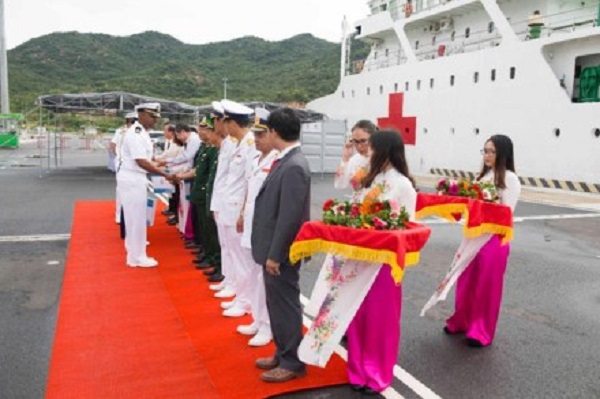 The 10-day program wrapped up in the south central coastal province of Khanh Hoa on May 30.
Osius said PP17 members worked with Khanh Hoa agencies to improve the ability of local medical staff, enhance capacity for humanitarian assistance and climate change adaptation and expand cooperation in the region.
This year marks the fourth consecutive year Viet Nam has hosted the event.
Viet Nam and the US established diplomatic ties in July 1995, and later set up a comprehensive partnership in July 2013.
Over the years, the US has become one of the leading trade partners of Viet Nam. Bilateral trade has grown by about 20 percent each year. Despite a trade deficit with Viet Nam, the US has enjoyed rapid export growth rate of 77 percent annually, four times higher than the growth of Viet Nam's shipments to the US.
With 815 projects with total registered capital of 10.07 billion USD, the US ranks eighth among 112 countries and territories investing in the Southeast Asian nation.
In March 2017, the two countries restarted meetings of the Council on Bilateral Trade and Investment Framework Agreement.
Both sides have also intensified cooperation in other fields such as security, defence, science, technology, information technology, bio-technology, oceanography and space technology. -VNA