Viet Nam plans to develop a comprehensive, long-term, and win-win relationship with the US, actively contributing to peace, prosperity and development in the region and the world.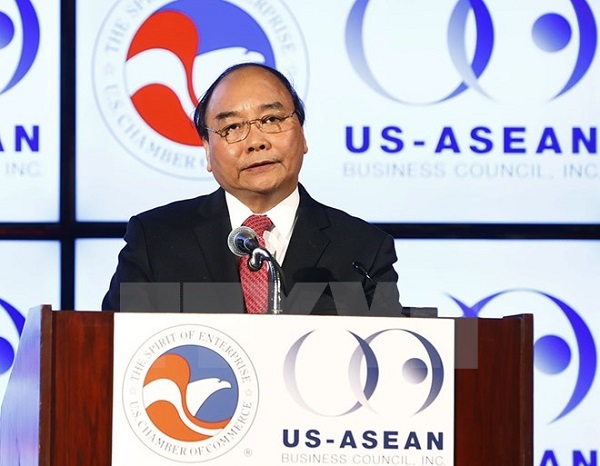 Prime Minister Nguyen Xuan Phuc made the statement in Washington D.C on May 31 (local time) while meeting with US politicians and scholars at the Heritage Foundation, the world's leading institution on independent policy research which has significant influence on the US's policy outlining.
In his speech, he affirmed that Viet Nam-US comprehensive partnership relations were built on the spirit of "independence" demonstrated in the US Declaration of Independence adopted in 1776 and Viet Nam's Declaration of Independence in 1945.
The two countries share mutual benefits on security and prosperity in Asia-Pacific, he stressed, adding they are enjoying sound collaboration across the fields of economy-trade-investment, education, tourism, defense, and security.
Two-way trade in 2016 reached 50 billion USD, 100 times higher than in 1995 and the US is one of 10 largest investors in Viet Nam. Some 21,000 Vietnamese students are pursuing their study in the American country.
Prime Minister Nguyen Xuan Phuc valued US politicians and scholars' support for the settlement of East Sea disputes by peaceful means, in line with international law, especially the 1982 UN Convention on the Law of the Sea (UNCLOS); respect for diplomatic and legal processes without using force or threatening to use force; full and effective implementation of the Declaration on the Conduct of Parties in the East Sea (DOC) towards the early formation of a Code of Conduct (COC) in the waters. -VNA