Prime Minister Nguyen Xuan Phuc arrived in New York on May 29 (local time), beginning his official visit to the US at the invitation of President Donald Trump.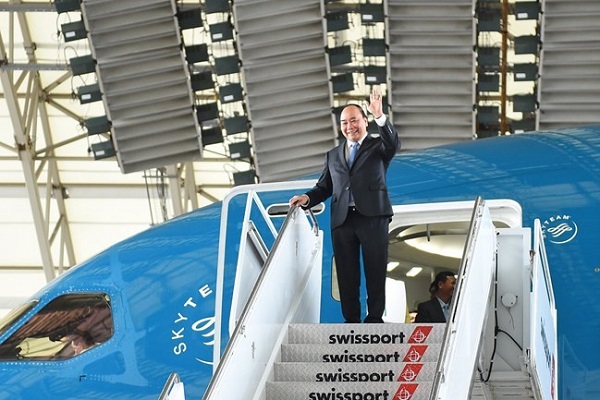 During his visit, the Prime Minister is scheduled to hold talks with President Trump, and US secretaries and senators.
He will attend a conference where he will meet local businesses, deliver a speech at the Global Heritage Fund, and meet representatives of the Vietnamese community in the US.
Over the past years, the US has become one of the leading trade partners of Viet Nam, with bilateral trade increasing by about 20 percent each year.
With 815 projects with total registered capital of 10.07 billion USD, the US ranks eighth among 112 countries and territories directly investing in the Southeast Asian nation.
While touring New York, PM Phuc will meet UN Secretary-General Antonio Guterres and attend an anniversary marking Viet Nam's 40th anniversary of UN membership. Viet Nam joined the UN in 1977. -VNA