Vietnamese Ambassador to the US Pham Quang Vinh and his Spouse on April 14 visited and sent greetings to the Lao Embassy in the US on the occasion of Laos's traditional Boun Pi Mai (New Year) festival.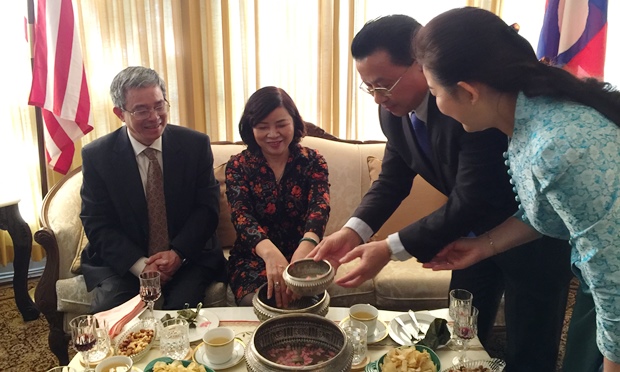 Ambassador Pham Quang Vinh wished Lao Ambassador Mai Sayvongs and the embassy staff a happy and successful new year. He expressed his belief that the two embassies will further efficient cooperation and enhance relations with the host country.
Lao Ambassador Mai Sayvongs thanked the Vietnamese Ambassador and his Spouse for the congratulations, affirming to fortify the result-oriented cooperation in order to boost solidarity and friendship between the two nations.
The Lao diplomat then performed traditional rituals in the festival, including splashing water and tying thread on the guests' wrists as a symbol of happiness, luck and success./.