California (VNA) – The special ASEAN-US Summit kicked off in Sunnylands, California, the US, on February 15 (US time) with the presence of US President Barack Obama and leaders of the 10 ASEAN member countries. Prime Minister Nguyen Tan Dung led the Vietnamese delegation to the event.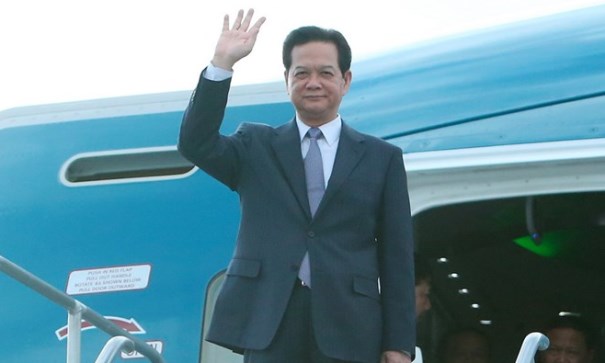 Participants will discuss economic and trade affairs, particularly the implementation of the TPP, during the first working day on the theme "Promoting Regional Prosperity through Innovation and Entrepreneurship". President Obama and Lao President Choummaly Sayasone will deliver speeches at a closed door meeting after the opening ceremony, followed by discussions between ASEAN and US leaders.
The second working day is to focus on sea-related issues, with a stress on navigation freedom and security in the East Sea. US Deputy National Security Advisor Ben Rhodes said President Obama will deliver a message that any disputes must be settled in a peaceful manner and in line with international standards. Terrorism and trans-national challenges are also on the agenda, he added.
The ASEAN-US Summit is of special significance as it is the first summit between the bloc and a partner country after the official formation of the ASEAN Community on December 31, 2015. This is also the first time the ASEAN-US summit has been held in the US, which demonstrates the importance that both sides attach to their strategic partnership.-VNA