VNA - Vietnamese Ambassador to the US Pham Quang Vinh has visited the US State of Utah which boasts great potential in mining, science-technology and education. 
During the visit from November 5-6, the Ambassador met with Utah Governor Gary Herbert who agreed on the necessity of boosting relations between Vietnam and the US State.
Herbert promised to send a business delegation to the Southeast Asian country in the near future. 
Ambassador Vinh said Vietnam hopes to enhance cooperation with Utah , especially in the fields of trade, science and education.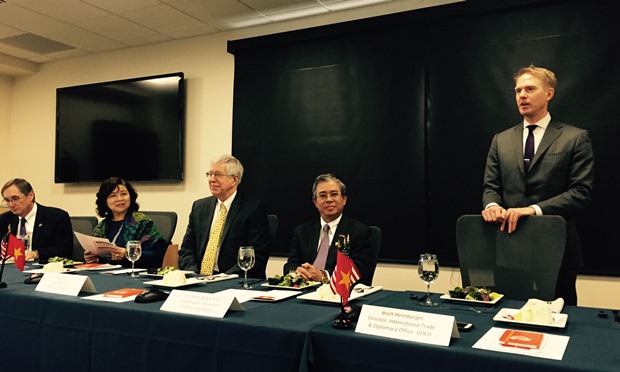 The diplomat later attended a seminar with the participation of nearly 40 US businesses – which are planning to invest in Vietnam.
The entrepreneurs said they are impressed by the dynamic economic growth of Vietnam and vowed to coordinate with the Vietnamese Embassy in the US to increase cooperation activities in the fields of their strengths such as trade, finance, service, education, science-technology and health care.
The Vietnamese Ambassador introduced Vietnam's foreign investment incentives, economic restructuring, and cooperation opportunities from the Trans-Pacific Partnership (TPP) agreement.
He also had a meeting with former US Congressman Eni Faleomavaega, a close friend of Vietnam, who has made significant contributions to the Vietnam-US relations.
Faleomavaega recalled his visits to Vietnam and pledged to do his utmost to enhance the bilateral relations, especially calling on the US to make more contributions to addressing post-war consequences in Vietnam, including the Agent Orange (AO)/Dioxin.
At a working session with leaders of Brigham Young University (BYU) – the third biggest private university in the US, the Ambassador expressed his wish to further cooperation between the BYU and Vietnamese education facilities and increase the number of Vietnamese students to study at the BYU.
He talked with nearly 200 BYU lecturers and students about Vietnam's external affairs policies and economic achievements along with the prospects in Vietnam-US relations and the construction of regional architecture for peace, security and prosperity in the Asia-Pacific region.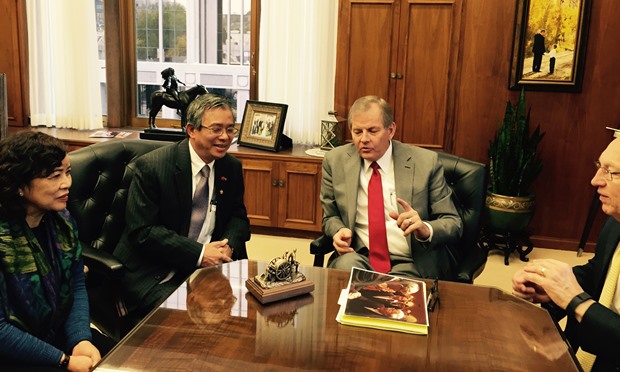 While meeting with leaders of the Mormon Church in Utah, the Ambassador shared Vietnam's policies on "doi moi" (reform), socio-economic development, religions and beliefs.
Mormon representatives said they hope to expand relations with Vietnam.