The State of Vietnam considers overseas Vietnamese communities, particularly those in the US, an indispensible part of the nation, said Ambassador Pham Quang Vinh.
At meetings with Vietnamese expats as part of his tour of the State of California where the largest number of Vietnamese people in the US are living from October 16-24, the diplomat called on them to support each other to consolidate their positions in their host society.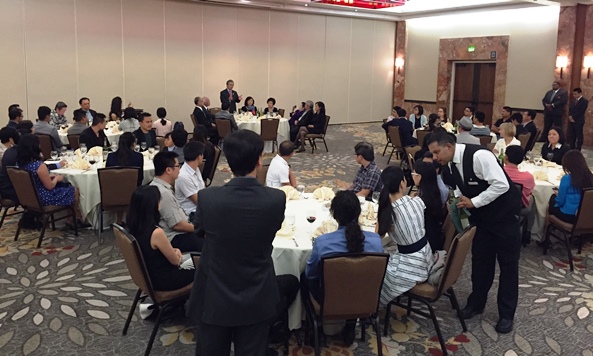 Vinh said he hopes his visit would encourage the expatriates to tighten their bonds with the homeland.
He said he believes after seeing Vietnam's changes and achievements with their own eyes, the overseas Vietnamese would have an objective view of the country.
In response, representatives from the Vietnamese community affirmed they always kept a close eye on the homeland.
Highlighting Vietnam's achievements in various fields, especially its relationship with the US and higher international position, the expatriates voiced their wishes to contribute more to the country's development.
The overseas Vietnamese said they were keen to expand co-operation with businesses at home in the context of the Trans-Pacific Partnership (TPP) agreement.
The two sides also spoke about the State's policies towards Vietnamese people abroad, the East Sea issue, and challenges and opportunities created by the TPP deal.