Chairman of Export-Import Bank of the US (Ex-Im Bank), Fred Hochberg, has praised Vietnam's economic achievements in recent times, especially its macroeconomic stability, sustainable growth and flexible integration in the regional and global economy.
Hochberg made the statement during a recent meeting between members of the board of US Ex-Im Bank and Vietnam Ambassador to the US Pham Quang Vinh at the bank's headquarters in Washington DC.
Speaking at the meeting, Hochberg also praised economic, trade and investment relations between the US and Vietnam, highlighting the US$36 billion two-way trade between both countries in 2014.
He affirmed the bank's commitment to continue to assist Vietnam's development and as well as further relations between the two countries, in addition to encouraging and supporting American companies operating in Vietnam.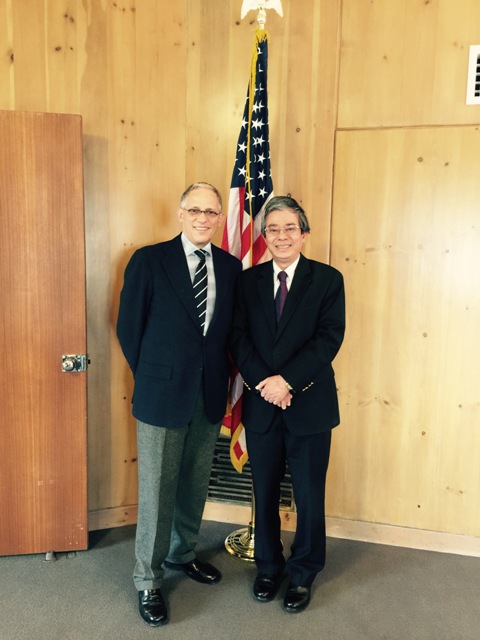 Ambassador Vinh highly appreciated support from Ex-Im Bank in providing credit for projects with participation of American firms on infrastructure development in Vietnam.
He urged the bank to enhance co-operation with Vietnam in the fields of transport, renewable energy, water treatment, and medical equipment and services, thereby further accelerating Vietnam's sustainable socio-economic development and the Vietnam-US comprehensive partnership.