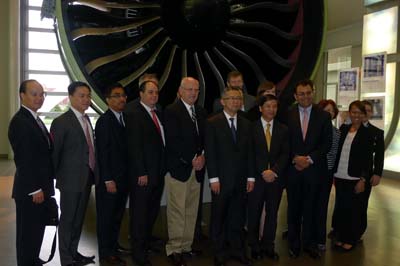 Between April 10th - 12th, Ambassador Nguyen Quoc Cuong joined other TPP Ambassadors in a working visit to Kentucky and Ohio hosted by US Business Coalition for TPP. TPP Ambassadors met with politicians and businessmen in the two states to discuss cooperation opportunities. 
Ambassador Quoc Cuong reaffirmed Vietnam's priority and determination to boost TPP negotiation, which represents a significant step in international integration, economic restructuring and growth model shift. Ambassador Quoc Cuong also called for support from US business for a balanced TPP which pays due attention to members' diverse interests. 
Politicians and businesses in Kentucky and Ohio expressed their interest in seeking greater economic-trade opportunities with Vietnam. UPS, GE and Procter&Gamble said they have plans to  expand their business in Vietnam.