Ambassador Pham Quang Vinh has highlighted the significance of the development of the Vietnam-US comprehensive partnership in different fields. During his meetings with representatives of US agencies and friends last week, Vinh also talked about the success of high-level visits by leaders of the two nations over the past three years.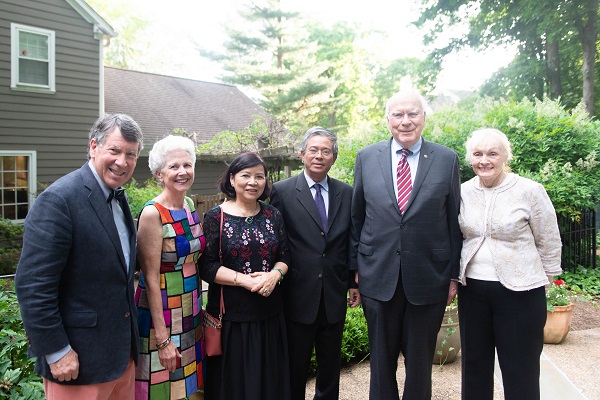 During the meetings with Senator Patrick Leahy and US friends, Ambassador Vinh thanked them for their valuable contributions to the enhancement of the comprehensive partnership. Ambassador Vinh's meetings with representatives of the US-ASEAN Business Council (USABC) and the US Chamber of Commerce (USCC) on June 5 and May 31, attracted the participation of many leading US groups and businesses which are operating in Vietnam. 
On this occasion, the USABC and USCC hosted farewell parties for the Ambassador. The two agencies lauded efforts made by the diplomat during his tenure in the US and expressed their belief that the Vietnam-US ties will continue to develop strongly in the time to come.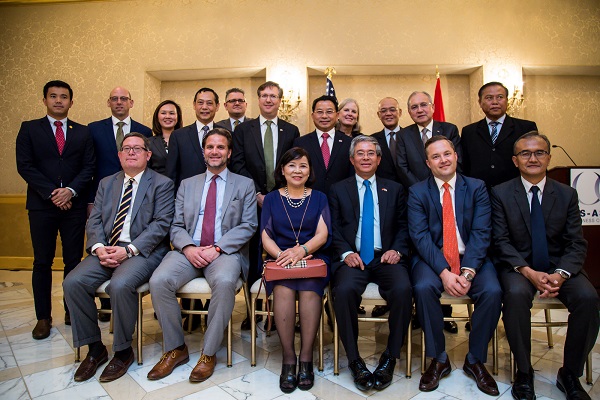 Ambassador Vinh assumed the post as Vietnamese Ambassador to the US in late November, 2014. Over the past three years, the Vietnam-US relationship saw progress with numerous high-level visits, including the visit to the US by General Secretary of the Communist Party of Vietnam Nguyen Phu Trong in July 2015, the US visit by Prime Minister Nguyen Xuan Phuc in May 2017, and the Vietnam visits by President Donald Trump in November 2017 and President Barack Obama in May 2016.-VNA