Vietnamese Ambassador to the US Pham Quang Vinh and his spouse extended their wishes to Lao Embassy's diplomats and staff on their traditional New Year festival, Laos Boun Pi May.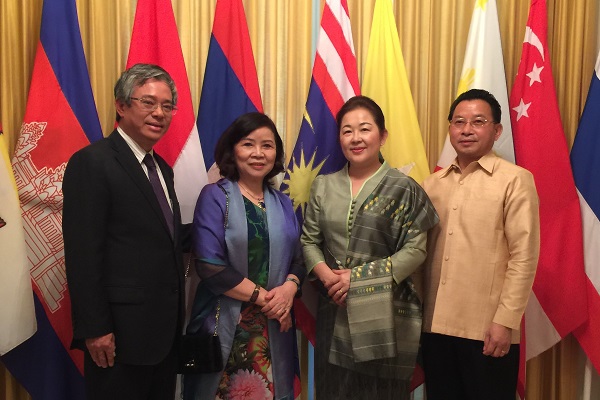 During their meeting on April 14 at the Lao Embassy in Washington DC, the two ambassadors affirmed to further enhance coordination between the two embassies, contributing to stepping up solidarity and friendship between Viet Nam and Laos.
They agreed that the two agencies will effectively cooperate with other ASEAN member nations' embassies in the US in strengthening links with the host country, as well as in organising activities to celebrate the 40th founding anniversary of ASEAN-US relations, and the 50-year establishment of the group.
Ambassador Mai Sayvongs and his spouse conducted water splashing rituals to Ambassador Vinh and Vietnamese guest, wishing them a New Year of happiness, luckiness and success./.