On January 21, the Vietnamese Embassy in the US held a New Year celebration for OVs in Washington DC and adjacent areas, attracting nearly 300 Vietnamese expatriates in the country.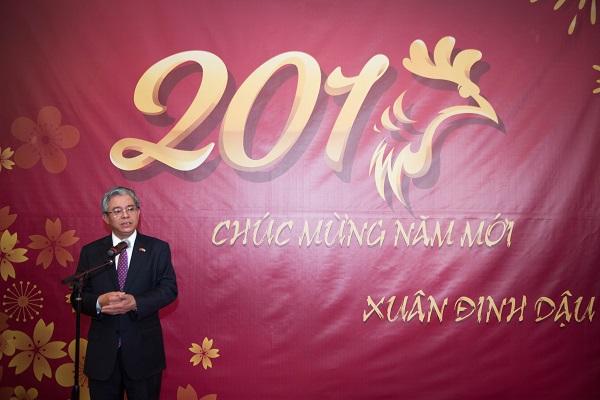 Ambassador Pham Quang Vinh briefed participants on the country's development, affirming that the Vietnamese community abroad is an indispensable part of the nation.
While speaking highly of great contributions by OVs in the US to the homeland's development, he stressed the embassy will work harder to facilitate activities of the community at home, contributing to the national development.
The ambassador said the affiliation between Vietnam and the US has strongly developed across fields after the visit to the US by Party General Secretary Nguyen Phu Trong in July 2015 and US President Barack Obama's visit to Vietnam in May last year.
Ambassador said he believes that the bilateral ties will be further fostered in a practical, effective, stable and long-term manner in the coming time.