The Viet Nam Embassy in the United States held a ceremony on September 12 to celebrate the 71st anniversary of Viet Nam's National Day (September 2). The event was attended by US Assistant Secretary for East Asian and Pacific Affairs Daniel Russel and Congresswoman Madeleine Bordallo, along with government officials, parliamentarians, diplomats, ASEAN ambassadors and businessmen.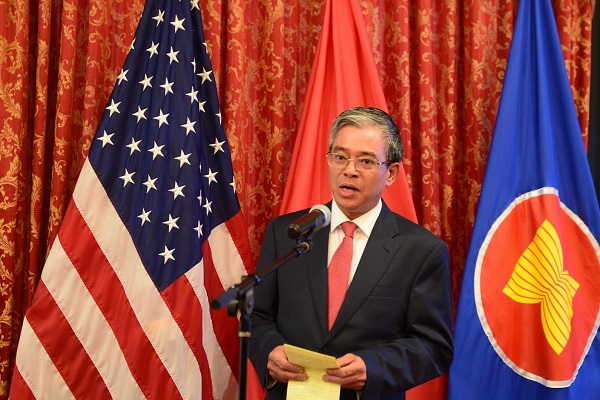 Addressing the ceremony, Ambassador Pham Quang Vinh emphasized that September 2, 1945 witnessed a historical milestone: the birth of the Democratic Republic of Viet Nam. Over the past 70 years, Vietnamese people have overcome numerous difficulties, consolidating national independence and building a stronger and more prosperous country, noted the Ambassador. He also underscored the socio-economic achievements of Viet Nam as well as orientations, guidelines and policies of the 12th National Party Congress.
Ambassador Vinh spoke highly of the development of Viet Nam – US relations over the past years, particularly the establishment of a comprehensive partnership in 2013 and two-way bilateral trade reaching over US$50 billion. The relationship between the country was enhanced by Party General Secretary Nguyen Phu Trong's visit to the US on July, 2015 and the visit of US President Barack Obama to Viet Nam in May, 2016.
At the ceremony, US Assistant Secretary for East Asian and Pacific Affairs Daniel Russel congratulated Vietnamese people on the anniversary of Viet Nam's National Day and affirmed that Viet Nam and the US have attained remarkable achievements in developing co-operative relations. He also expressed his hope that the two sides' comprehensive partnership would be deepened, contributing to promoting common interests for peace and prosperity in the region.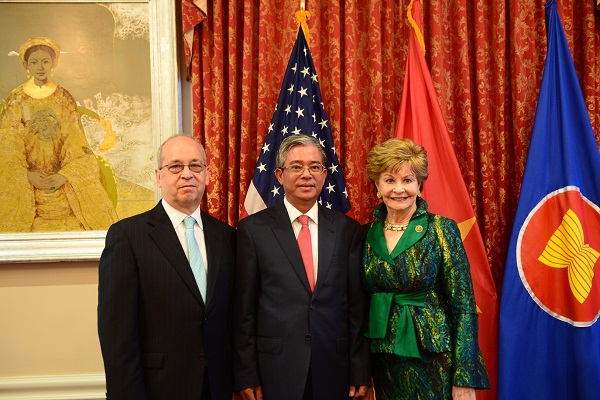 Congresswoman Madeleine Bordallo hoped the bilateral relations would grow and flourish, especially in trade, tourism, security and defense. She also expressed her belief that the Trans-Pacific Partnership (TPP) deal would be soon approved, bringing benefits in both trade and security to the Asia-Pacific region./.