US Congresswoman Nancy Pelosi, the Minority Leader of the House of Representatives, met with Ambassador Pham Quang Vinh in Washington D.C. on March 23, ahead of her visit to Vietnam scheduled for March 30 – April 1. 
Pelosi expressed her confidence that Vietnam and the US have significant potential to further develop the comprehensive partnership and reap new successes. 
She said she looks forward to her coming visit to Vietnam to witness its impressive growth and exchange views to bolster bilateral ties in celebration of the 20th anniversary of the normalisation of ties.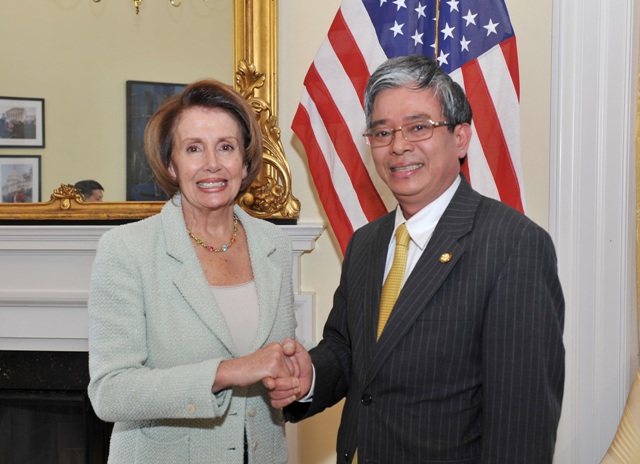 Ambassador Vinh thanked his host for intensifying bilateral ties in her capacity as the House leader and California Congresswoman. 
He promised coordinated efforts with domestic agencies to welcome Pelosi and nine other congressmen in Vietnam. 
Pelosi offers a wealth of lawmaking experience in the US Congress as Speaker of the House from 2007-2011 and has backed the granting of permanent normal trade relations status to Vietnam.-VNA