Vietnamese Ambassador to the US Pham Quang Vinh called upon American businesses to tighten links with Vietnamese counterparts to contribute to growth in bilateral economic and trade relations.
During his meeting with representatives of the US business community in Washington DC on January 22, Vinh praised their contributions to normalising the ties between the two sides in the past. 
He informed participants about recent achievements in Vietnam-US relations, especially in economics as the value of trade between the two nations hit 35 billion USD in 2014. He also highlighted Vietnamese policies and developments promoting economic growth, especially its efforts to renovate, restructure, and stabilise the national economy. 
The two nations will work closely in 2015 in honour of the 20 th anniversary of their diplomatic ties, the diplomat said.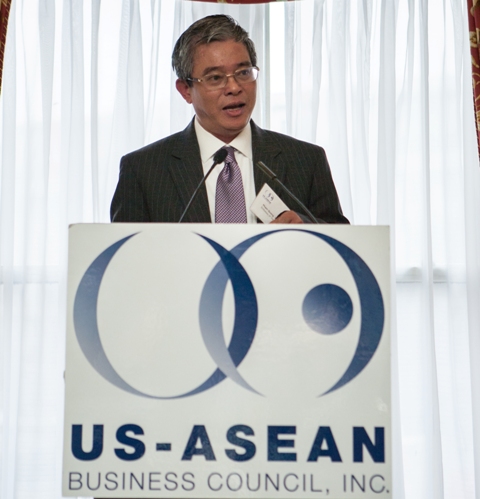 President of the US-ASEAN Business Council (US-ABC) Alexander Feldman and Vice President of the US Commercial Chamber (USCC) Tami Oberman stressed that the US business community has strong confidence in Vietnam's economic development prospects and look forward to positive impacts brought about by the Trans-Pacific Partnership Agreement. 
They said a number of US companies intend to expand their market to establish partnerships with Vietnamese firms and contribute to fostering Vietnam-US relations. 
Dorothy Dwoskin from the Microsoft Corporation said her company is accelerating the restructuring of its investment activities in Vietnam.-VNA