More than 50 members of the Foreign Affairs Congressional Staff Association (FACSA), the advisors and key assistants to US senators, attended a meeting hosted by Vietnamese Ambassador to the US Pham Quang Vinh in Washington D.C. 
Addressing the event, the Vietnamese diplomat noted that this year marks 20 years of the Vietnam-US diplomatic ties and appreciated the US congress's important role in promoting the ties. 
He confirmed that the Embassy will work closely with the FACSA to increase exchanges and promote mutual understanding of issues of shared concerns.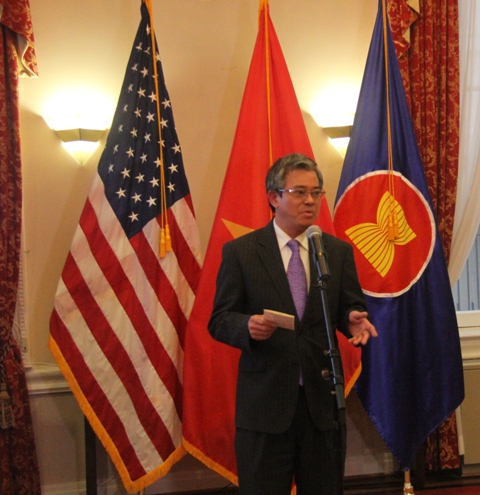 FACSA representatives said the US Congress will be more constructive in cooperative fields with Vietnam, ranging from politics, defence, trade, science to humanitarian aid and war consequence settlement. 
They lauded the first joint activity launched by the Vietnam Embassy as a meaningful celebration of the two countries' 20-year diplomatic ties.-VNA